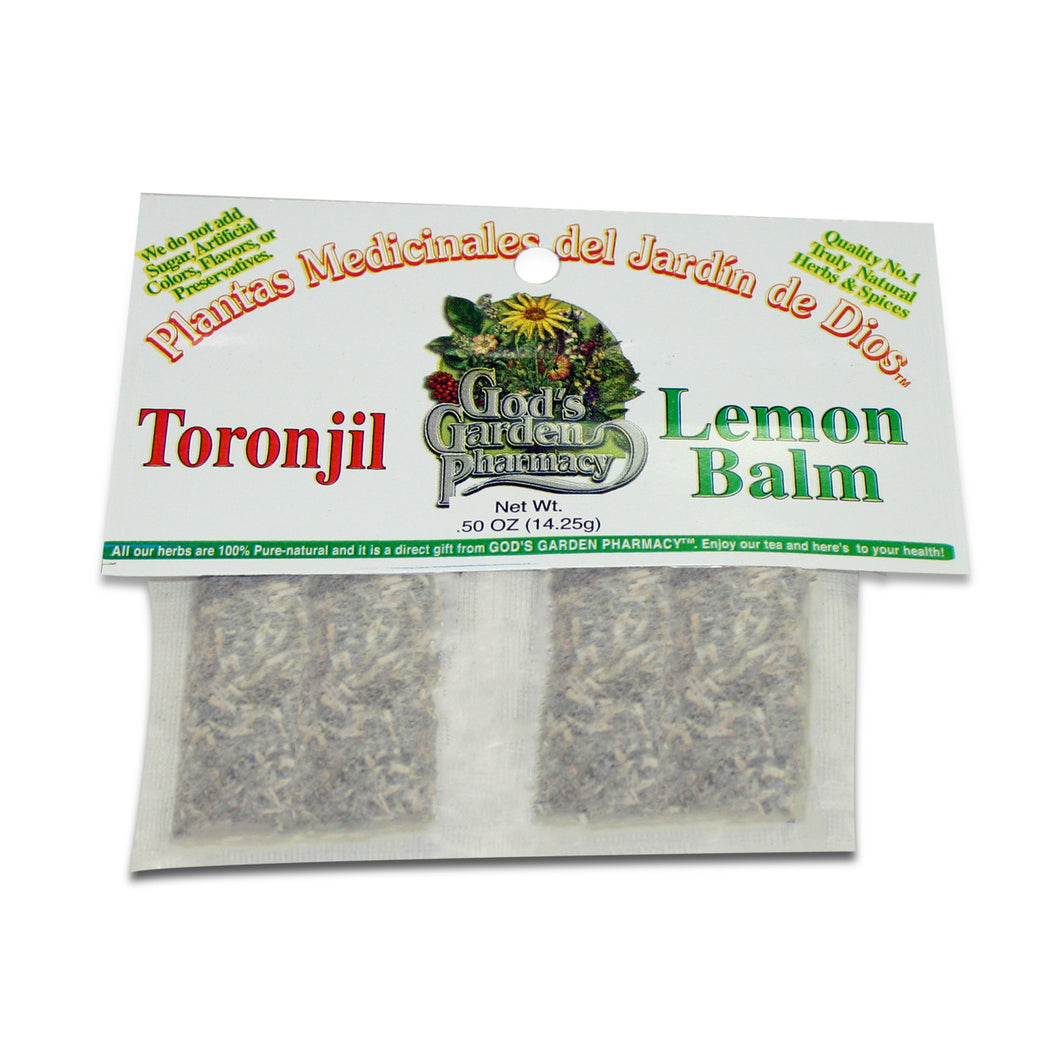 Lemon Balm Herbal Tea
.5 oz package, 8 tea bags
Lemon balm is also known as common balm,  balm mint or just balm. It is native to southern Europe, the Mediterranean and Asia. The leaves and flowers have a mild lemon scent that is similar to mint. This herb has been cultivated for various uses since the 16th century, it is sometimes used to flavor candies, ice creams and other foods such as lemon balm pesto. Lemon balm is also planted to attract bees for the production of honey and is often used as an ornamental plant.
Lemon balm has been used in traditional medicine for centuries. It is the main ingredient in Carmelite Water, a traditional remedy still sold in German pharmacies to this day! The essential oil from this herb is also combined with other oils for use in aromatherapy.
For best results, infuse tea for 5 minutes and enjoy!