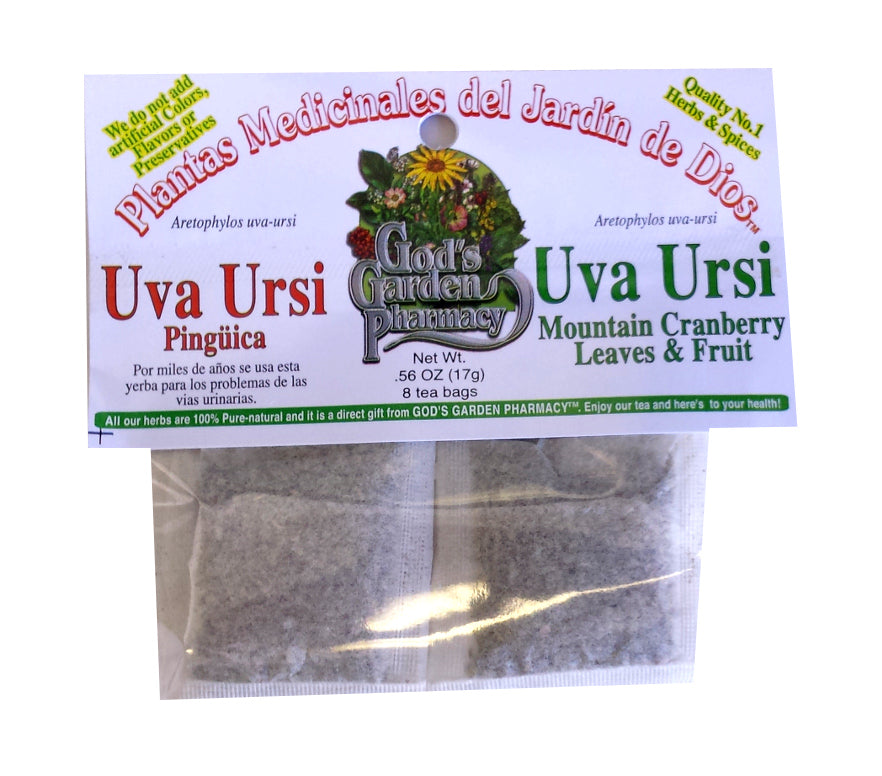 Uva Ursi Mountain Cranberry Herbal Tea
.6 oz package, 8 tea bags.
Uva Ursi or Mountain Cranberry is a wonderful herb. It was traditionally used by Native Americans as food and in smoking mixes. It is now becoming popular with people all over the world. 
Uva-Ursi is latin for "grape of the bear". It is also known as kinnikinnick or pinemat manzinita. These plants are found mainly in northern parts of the Americas, Europe and Asia. When it is found further south, it is usually at a high altitude. The uva-ursi plant is am evergreen shrub with small shiny leaves and bright red berries. It makes a good ornamental plant and ground cover to control erosion.